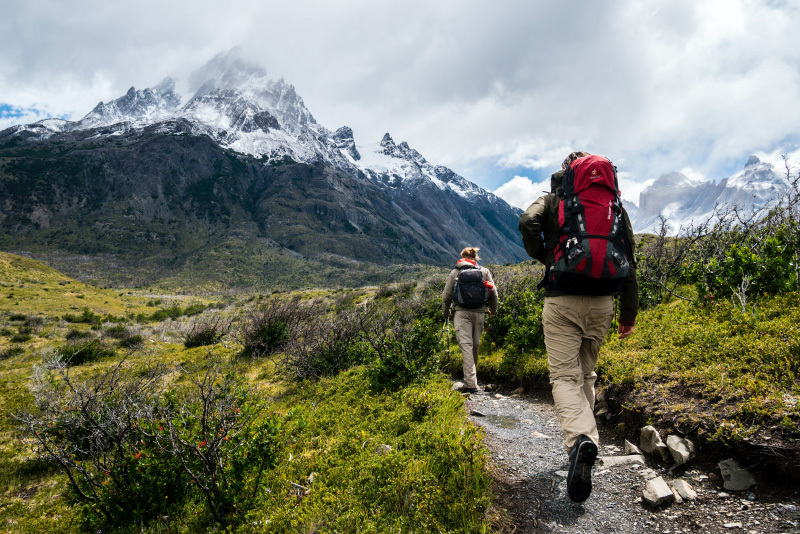 Are you going hiking and need help with your packing list? Then you've come to the right place! Especially if you want to have a safe experience and minimize the risk of accidents. That is something that can be important to consider regardless of whether you will be hiking on your own or in a group.
Our best tip for you
The most important thing to pack is a security solution you can trust. Since there is a lot that can happen during a hike, especially in a more exposed environment, it can be good to bring a GPS tracker with an alarm function. We at MiniFinder offer a personal alarm with GPS that is easy to take with you in your jacket pocket or bag. Not only does it provide your exact GPS position, but you can also use the alarm button to alert a selected person directly in an emergency situation.
Plan your packing
Of course, it is always important to pack in advance and plan what to take with you. The packing list may vary depending on the environment and season you will be hiking in. In general, thin outer clothing is needed as you will probably get warm during the hike. It can also be good to think about protecting yourself from the sun and from mosquitoes. Also remember not to pack too much.
Our packing list:
Outer jacket and coveralls
Socks
Substitute
Rainwear
Hiking shoes
Mitts and hats
Cap/hat
Sun cream
Mosquito repellent
Food and drinks
Plastic bag for garbage
Seating or sleeping mat
Map and compass
Pocket knife, matches/lighting steel
Flashlight
Abrasion plasters
Do you want to know more about how you can use our GPS tracker for safer hiking and outdoor life? Feel free to contact us and we will discuss more!
Back to the previous page