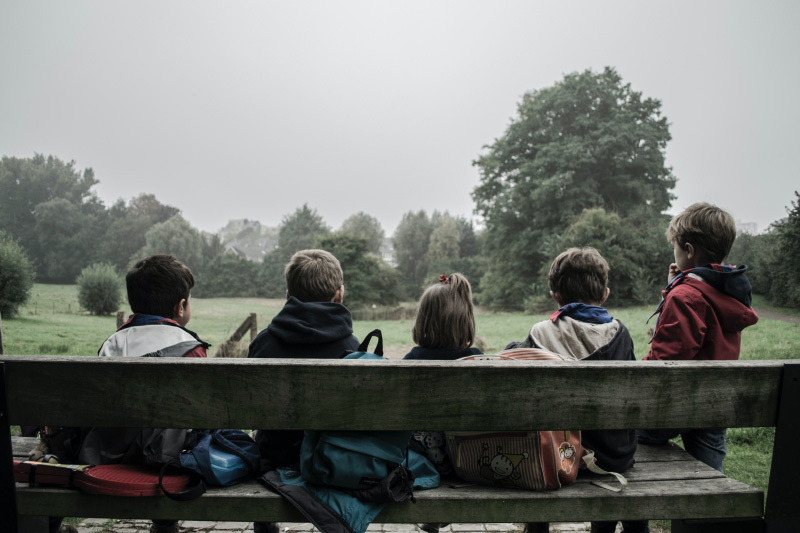 It can be difficult to know when a child is ready to walk home from school alone without an adult. As a parent, you have to decide for yourself what the child is capable of, since all children are different. There is no specific age when it is allowed to let children go home from school by themselves, since it is something that differs a lot.
There are a lot of things to think about before you start letting your child walk home alone. First of all, it can be good to meet the child halfway, before the child has to make it all the way home alone. If you take everything step by step, the child feels safer and you, as an adult, can more easily determine what the child is ready for.
How do you increase security for the child?
Sadly, there's a lot of things that can happen when kids walk home from school by themselves, even if it's just a few minutes' walk. An increasingly common way to increase the child's security is to start using a safety alarm with GPS functionality. MiniFinder offers several different solutions when it comes to security alarms, both for adults and children. They include, among other things, smart alarm functions and the ability to follow positions in real time. In addition, they can be worn around the wrist, in a necklace around the neck or simply placed in the backpack. This increases security for the child outdoors without adult company, for example when walking home alone from school. Should something unexpected happen, you will receive an alarm directly to your mobile phone and you can also follow the child's exact position during the entire journey home.
Do you want to know more about our safety alarms for children? Read more here or contact us directly.
Back to the previous page