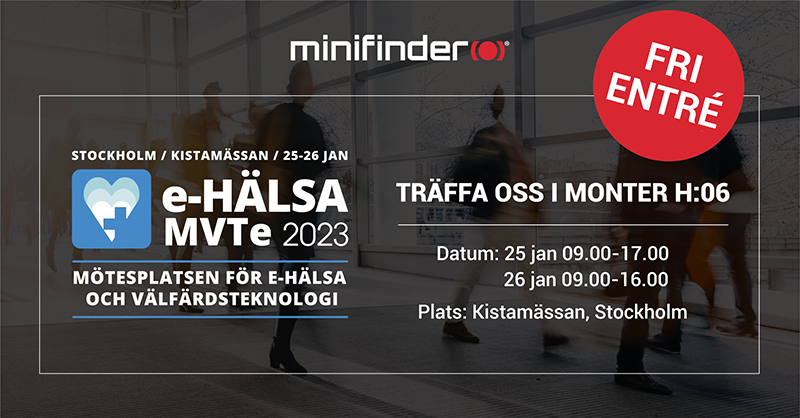 Are you going to the LÖS and MVTe fair on January 25-26?
At 2 p.m., MiniFinder will organize a live event in stand H:06, where we will present a demo display of our system in real time.
Take the opportunity to ask questions, become familiar with important functions and be inspired as to how your business can be made more efficient.
Book an appointment with our business manager for E-health:
Jetesa Dana
Phone: +46 (0) 703 521 333
Email: jetesa.dana@minifinder.com
Hope to see you there!
Back to the previous page