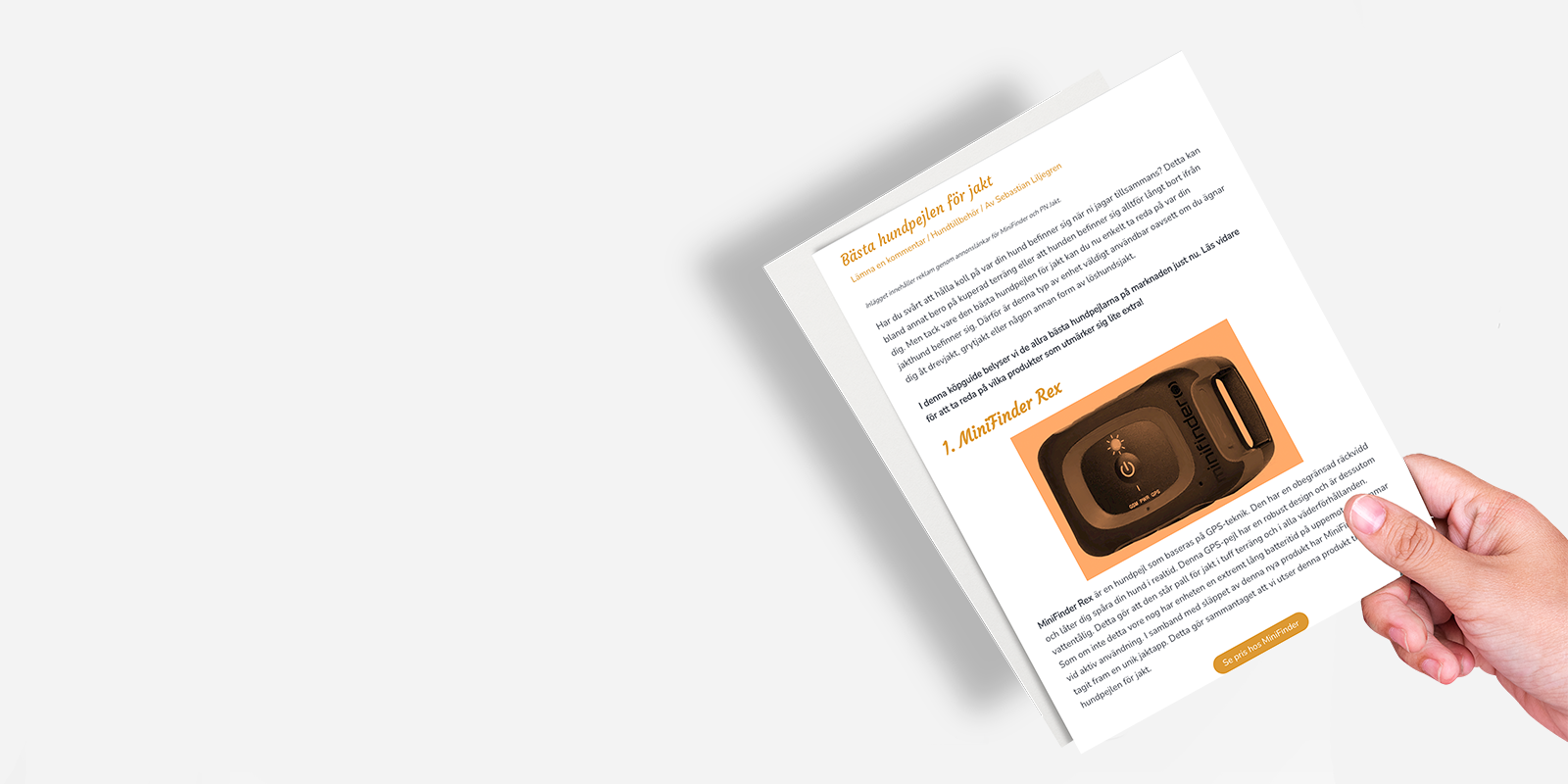 MiniFinder Rex has once again claimed the victory for the best dog tracker on the market.
In the new test, hund24 highlighted the best dog trackers on the market right now.
The following criteria have been analyzed in the test:
Tracking technology
Range
Water resistance
Battery life
mobile application
MiniFinder Rex was once again the test winner with the following justification:
"This GPS dog tracker has a robust design and is also water resistant. This makes it a standout for hunting in rough terrain and in all weather conditions. As if this were not enough, the device has an extremely long battery life of up to 100 hours during active use. In conjunction with the release of this new product, MiniFinder has also developed a unique hunting app. All in all, this makes us choose MiniFinder Rex as the best dog tracker for hunting on the market."
Back to the previous page