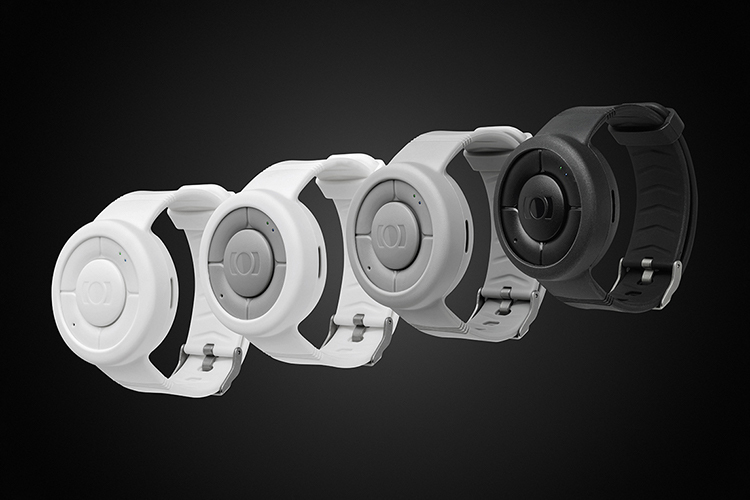 MiniFinder launches the revolutionary security product MiniFinder Nano - a personal alarm with GPS function in clock format for extra security and safety.
MiniFinder kicks off the spring season with a brand new groundbreaking addition to their product range – MiniFinder Nano. Nano is a unique personal safety device designed to be worn as a wrist bracelet. With reduced size, newly-developed components plus added functionality and sensors, MiniFinder Nano is a revolutionary security solution within e-health and personal safety. It represents the future of portable personal alarms and a huge step forward in the areas of technology and design.
MiniFinder Nano incorporates the latest developments within GNSS technology, enabling sophisticated tracking with high reliability and precision – not just locally, but across the globe. MiniFinder Nano supports WiFi and Bluetooth connectivity, providing additional functionality both indoors and in an environment where such solutions are present – making it an impressive high-tech unit. For increased safety, Nano comes with built-in pulse and fall sensors, enabling effortless monitoring of the user's physical condition and the ability to raise an alarm in case of sudden emergencies.
With the sensors that register and monitor the user's heartbeat, pulse and falling accidents, the unit is capable of autonomous alarming in situations where the wearer is unable to do so themselves; for example, in the case of accidents, assaults and other emergency situations. The GPS functionality, with impressive accuracy, allows the wearer to be tracked quickly and efficiently from anywhere in the world.
Nano is based on the newly developed MLPC™ algorithm. MLPC stands for "MiniFinder Low Power Consumption" algorithm and includes a range of unique features that enhance energy consumption for portable GPS devices.
MiniFinder Nano's wrist band design is extremely user-friendly that is comfortable and convenient to wear for daily use. Additionally, the user has the option to detach the device from the wrist band and use it as a stand-alone unit. In other words, the range of application is wide when it comes to MiniFinder Nano, only your imagination can set the limit for its impressive capabilities.
The pre-defined alarm receivers are activated with a simple press of a button, upon which two-way voice communication is initiated to call for the required assistance. Additionally, Nano has a long battery life, far more superior compared with any similar products on the market. Built-in magnetic charging contacts together with the supplied cable make the charging process very easy.
"We always strive for development in the rapidly growing IoT industry and we are very proud to launch MiniFinder Nano, a project that after over a year of hard work has created a whole new generation of personal security technology. It is an honour to be involved in the continued development of GNSS technology, where MiniFinder Nano, together with our cloud-based IoT system MiniFinder GO, arrives well-positioned at the forefront of the industry. Our mission is to develop smarter security technology now and in the future. We will also continue our efforts towards increased growth in Europe" – Dean Maros, MiniFinder CEO and Founder.
By connecting the MiniFinder Nano to MiniFinder GO Tracking System, users gain access to numerous smart features that can be easily accessed via smartphones, tablets or web browsers. Among other things, users will be able to:
Track multiple devices simultaneously in real-time.
Individually customize SOS, GeoFence, Pulse, Fall and Speed alarms.
Review previously and automatically stored data for up to one year.
Use reporting tools to analyze detailed data, for optimized operations.
MiniFinder Nano is portable and easy-to-use. Built with high-tech components, advanced software combined with exciting smart features makes it a revolutionary personal safety product.
"Compared to similar products, MiniFinder Nano has the most compact size and offers the most powerful features on the market. A personal safety product that increases the independence and freedom of the elderly or the patients, improves the safety of workers in harsh working environments and provides a cost-effective lifeline between individuals and their loved ones. MiniFinder Nano is definitely going to set a completely new market standard of personal security products." – Brandy Xu, Marketing Manager.
MiniFinder Nano will be launched on the 26th of April and will be available in our online stores as well as at authorized resellers.
Read the press release about MiniFinder Nano personal safety alarm.
Back to the previous page