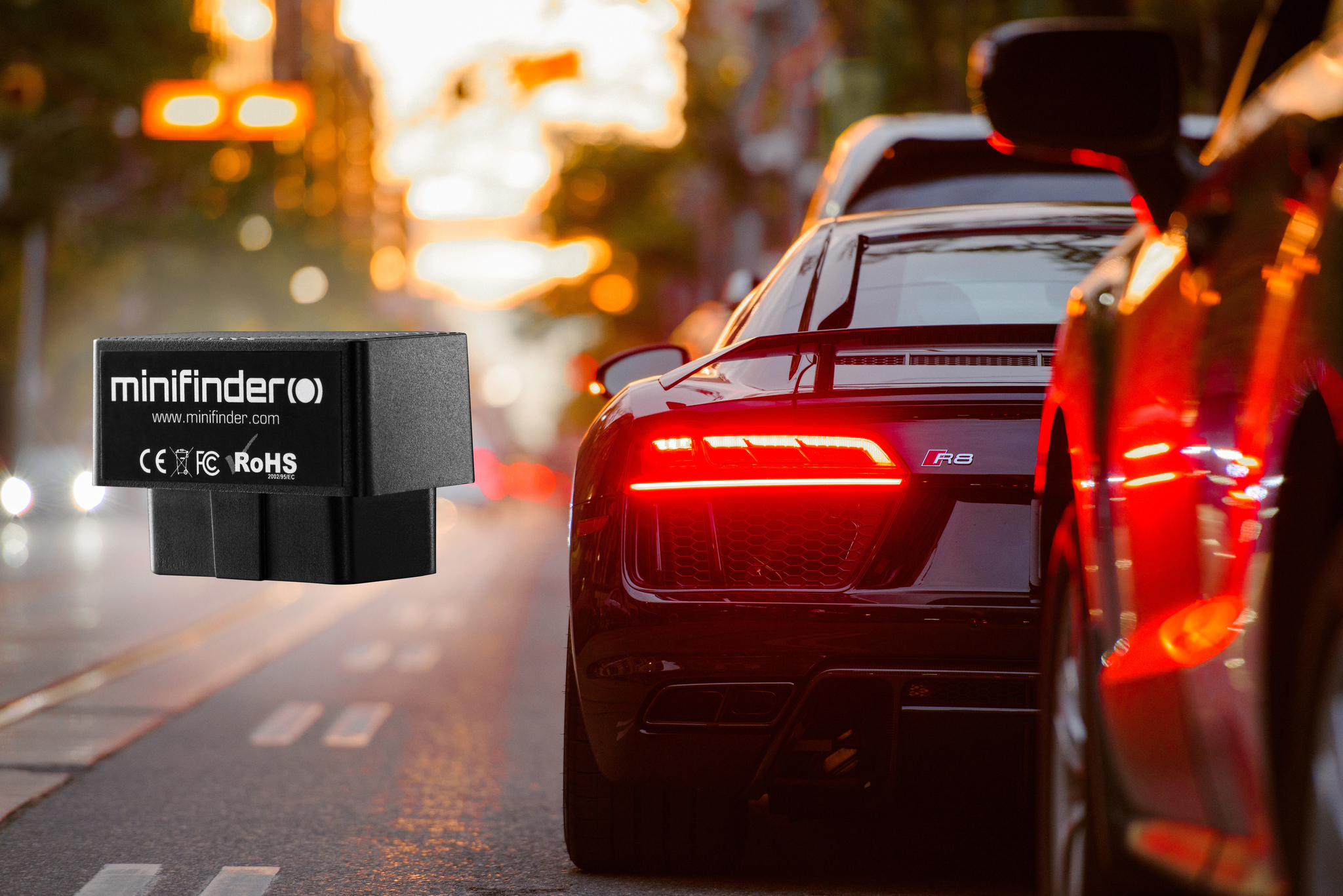 Car theft is increasing every year and it is something that can cost you a lot of unnecessary money and time. It is also rare for the car to be found in good condition and it can be difficult to get your insurance money afterwards. Therefore, you should always be on the safe side and invest in a GPS tracker that is specially adapted for cars. MiniFinder Zepto is a GPS tracker that is installed directly in your car's OBD socket and after installation you can see the car's position around the clock directly in your mobile with the MiniFinder Go app.
A small GPS tracker filled with smart features
With Zepto installed in your car, you do not have to worry about car theft. Since it includes sabotage alarm, you get an alarm directly in your mobile if someone is trying to steal the GPS. You can also enter "geofences" (safe zones) in the app, which means that you receive an alarm if the car should disappear outside a safe zone without your approval. This means that you always get information if something should happen to your car, especially if you park outdoors at night or during the day at a place where you can not supervise.
Get a lower insurance premium
Zepto is also approved by the Swedish Tax Agency, which means that you as a car owner can get a lower premium from your insurance company. It is also recommended by the Swedish Theft Protection Association and is used as theft protection by both private individuals and companies. In addition to this, the 5-year warranty is offered by MiniFinder, and gives you access to multi-control and unlimited range.
Top three benefits of a GPS tracker for your car:
The absolute biggest advantage is that it provides complete theft protection. Information regarding the car's position can be invaluable in the event of a car theft and be the only way to get the car back.
Get access to smart features - such as speed alarms, real-time positioning and location history. MiniFinder Zepto is filled with useful features for car owners.
A big advantage of Zepto is that it never needs to be charged, unlike many other GPS trackers. By plugging it into the OBD socket, it is never in need of charging and it is therefore always ready for use.
Do you want to protect your car or some other vehicle against theft? Read more about MiniFinder Zepto here.
Back to the previous page