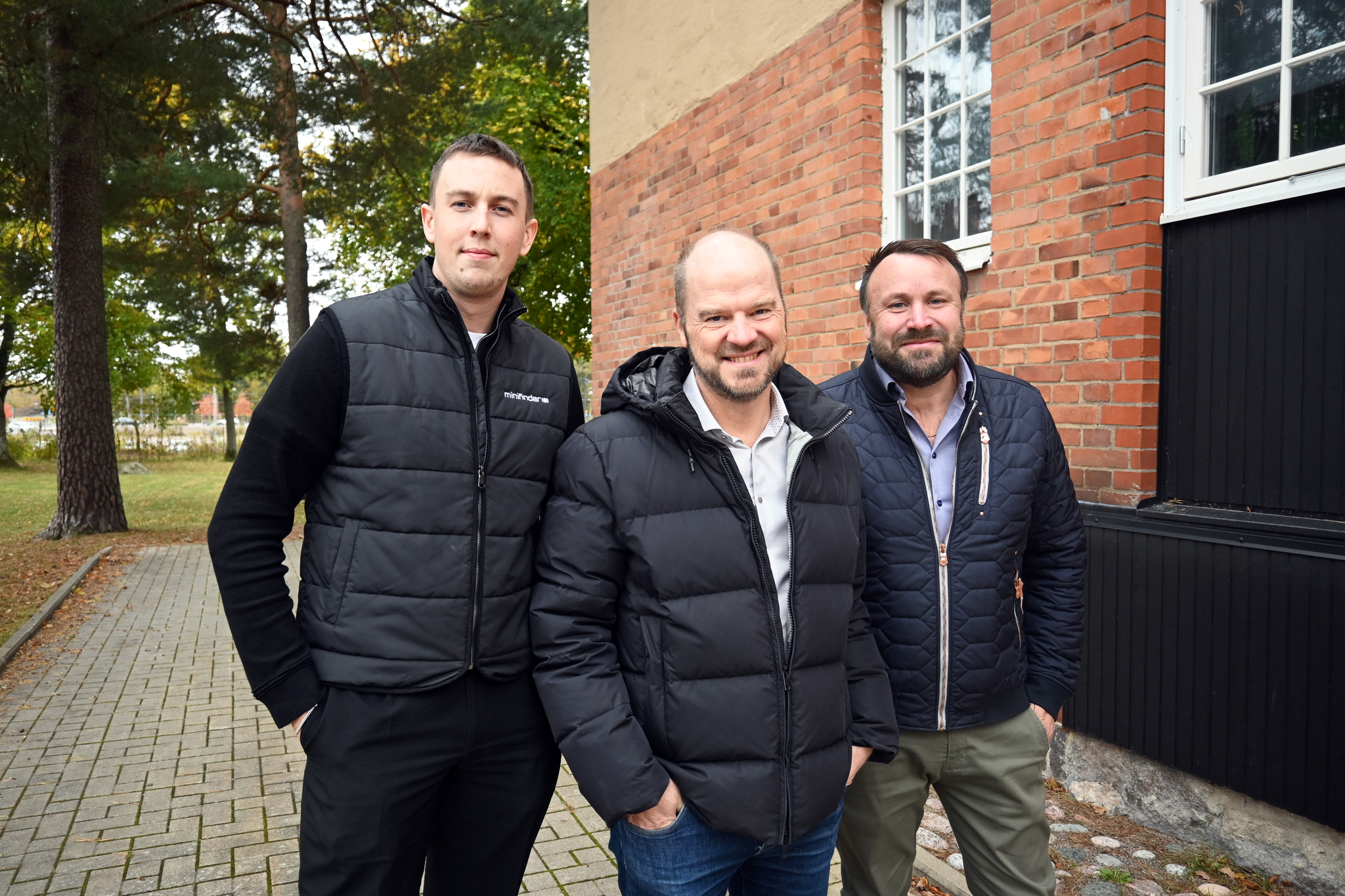 New collaboration creates a seamless integrated platform.
Växjö Companies Collaborate to Streamline the Transport Industry.
Several pilot customers have been involved in the development to specify requirements and test the common system during the development phase, which is ready to be launched on a broader scale.

Olle Pettersson, Account Manager at MiniFinder, share his view of the collaboration:
"This is the beginning of a very exciting project. We are two Växjö-based companies that have previously operated in the same industry, but with different focuses. With our administrative desktop system and Colix app-based solution, we aim to deliver a satisfying result for our customers while maintaining our competitive prices", says Olle.

Jens Collskog, Acting CEO of Colix, further comments:
- A challenge in the transport industry is the frequent need to use multiple different systems and apps on a daily basis. Often, there are missing connections between these systems, making the daily work of both drivers and transport managers unnecessarily complicated and inefficient. Together with MiniFinder, we have now created an integration between our systems, allowing our mutual transport customers to have a more efficient day-to-day operation.
An Integrated Comprehensive Solution for Optimal Collaboration.
For end customers, this partnership means that they gain access to a comprehensive platform where both drivers and management can quickly access important information about ongoing transports. MiniFinder offers real-time vehicle tracking, temperature monitoring, and route planning.
Colix complements this with an app and web-based solution that enables a transport company to handle communication, documentation, information, and reporting in a simple and efficient manner.
About MiniFinder:
MiniFinder is a Växjö-based company that is a leading provider of GPS tracking decives and cloud-based platforms. The company offers innovative solutions to maximize efficiency and safety.
www.minifinder.com
Olle Pettersson, Account Manager
+46 737 46 13 33
olle.pettersson@minifinder.com

About Colix:
Colix offers an app and web-based comprehensive solution for transport companies' internal commmunication, including features such as news feed, chat, access to documents, instructions, training, and forms for reporting times, damages, inspections and more.
Back to the previous page